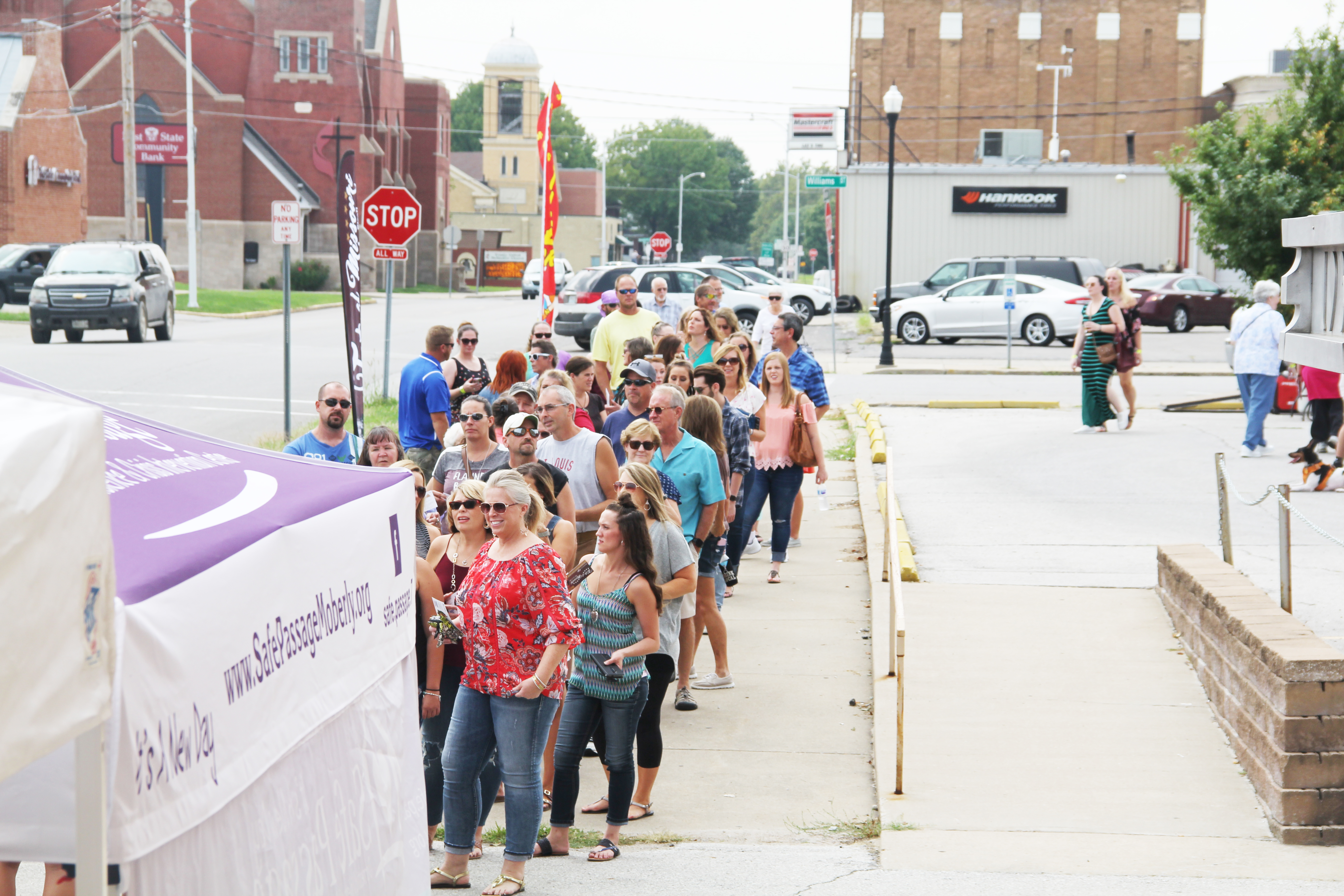 The Taste of Missouri Wine Stroll is held every year in August. The event is a fundraiser for a domestic violence shelter that serves nine counties in Missouri called Safe Passage. The stroll is over 10 years old and has around 1,000 attendees each year.
Stroll tickets are $20 and meal tickets are $18.
The event starts at the Moberly Municipal Auditorium and strolls throughout our Depot District.