Established in 2022, The former Fennel Auto Body Works & JT Cross building at 315 N Clark was saved from demolition by the City of Moberly and has been transformed into a multi-use space. Every month this summer and into fall there are multi-day event at this facility.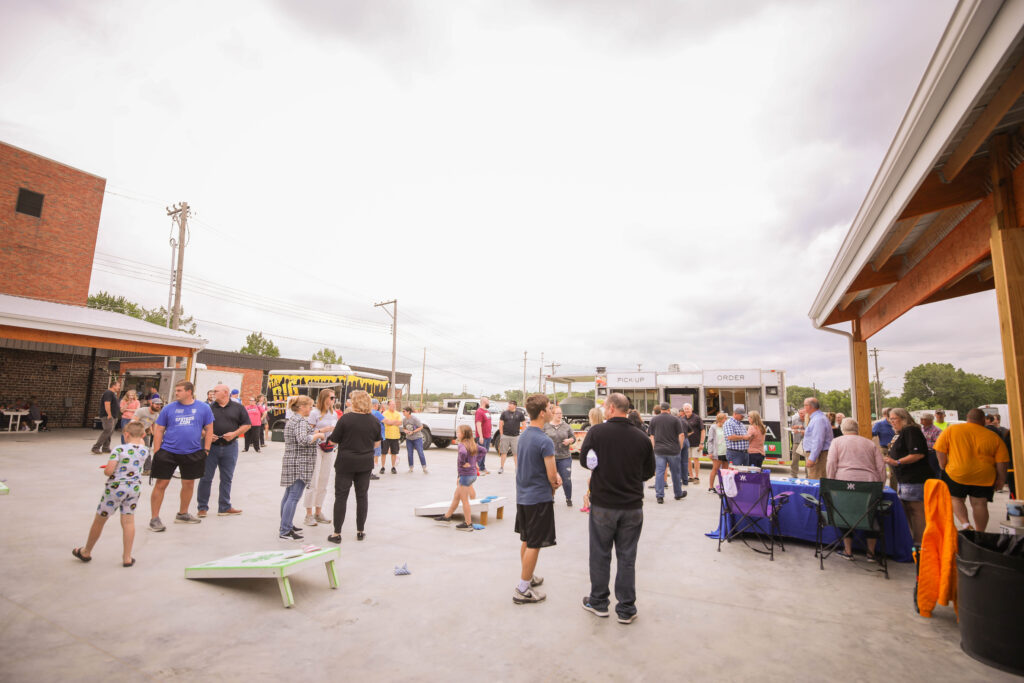 We kick-off the first Wednesday from 4-8pm is Street Food Throwdown, a traveling food truck festival that goes all over Mid-Missouri. It features various food trucks, live entertainment, cash bar and a cornhole tournament hosted by the MU Extension of Randolph County. Click here to see the cornhole tournament rules.
Additionally, after major success the past two summers, Moberly's Friday Night Cruises are back on in the Depot District. Cruising starts at 6pm, with entertainment to follow Besides cruising, entertainment and food trucks will follow from 7-8pm. Save the date for the next two ones on July 15 and August 12. Click on each event date to view the entertainment.
With the Fennel being the perfect covered location with a it is only fitting a Farmer's Market start up again this year. The Randolph County Farmer's Market, hosted by the Randolph County Health Department will be open every second and fourth Thursday of the month from 4 -8pm. If you sell produce, goods or are a food they are looking for additional vendors. Find an application here.
Besides community events, this space is also available for private rentals like weddings, reunions, family gatherings and more. Book the space for your event here.
We hope that you and your family will attend one of the events in the Moberly Depot District at The Fennel, Moberly's Hot Spot for the Summer. There is no cover charge for any of these events.
.
.
.
Visit Moberly is a part of the Moberly Area Chamber of Commerce which serves as the convention & visitors bureau for Randolph County, Missouri. Don't forget to use the hashtag #showmemoberly to be featured on our social media pages.
Learn more about planning your trip at moberly.com