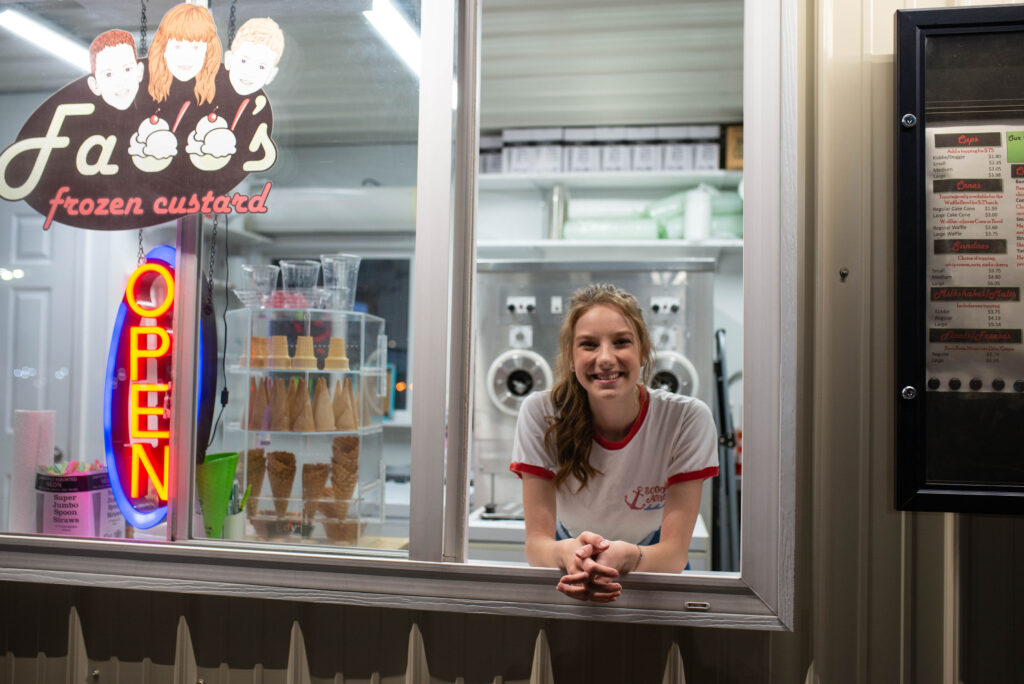 Image by Summer Set Photography
With summer one food is on many children's mind….ICE CREAM!
Whether you are young or young at heart, ice cream means summer is officially here. Try these sweet treat options this summer in Moberly.
1. Fadd's Frozen Custard.
After a long day, treat yourself to Fadd's, located right on Morley Street. The serve frozen custard including cones, cups, milkshakes, floats, concretes and more! For those with lactose allergies they have even have dole whip flavors.
They are open seasonally throughout the year with schedules changing depending on weather. Follow their Facebook here for the latest schedule.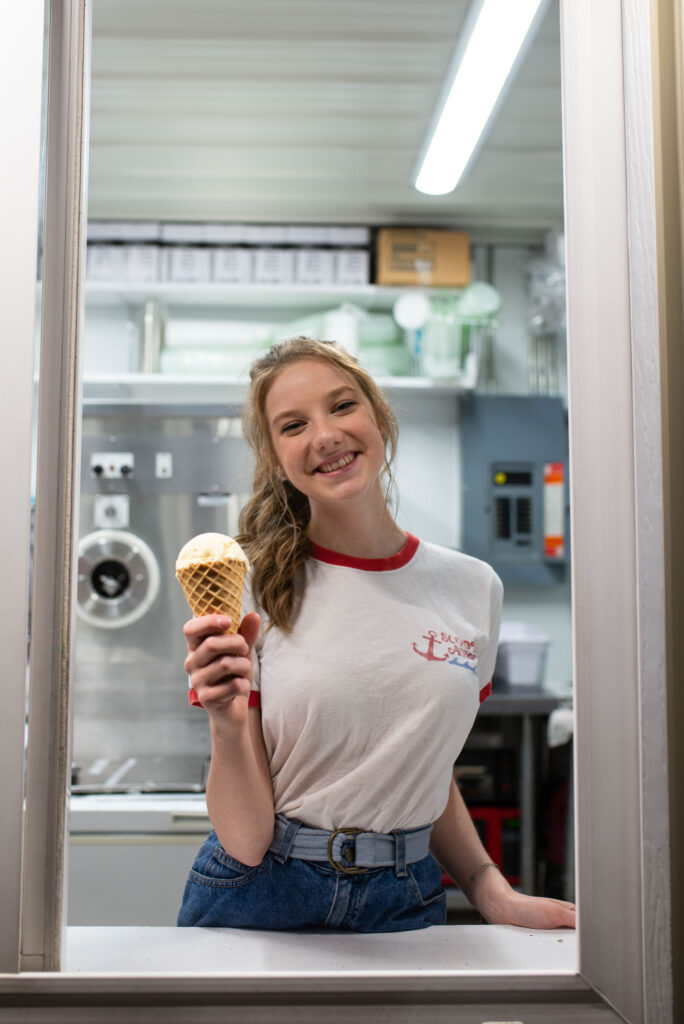 Image by Summer Set Photography
2. Donut Palace
Known for their light, but rich texture, Donut Palace has some amazing traditional glazed donuts, chocolate, cream filled and more. Besides donuts they have other delicious grab and go breakfast items.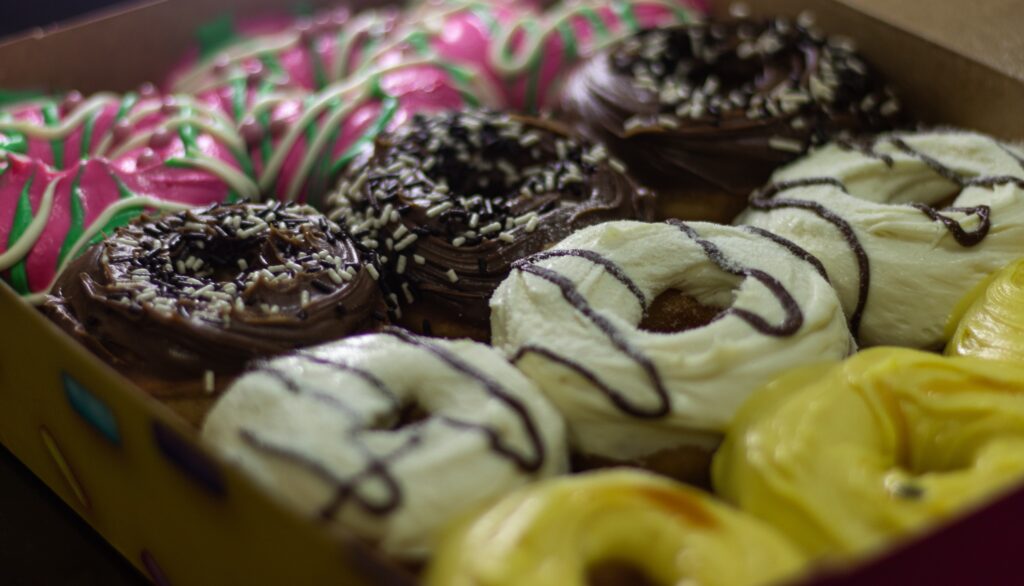 Photo By: Maurício Mascaro
3. Blissfully Yours Sweet Shoppe
The largest candy store in Moberly has ice cream of course. They have over 50 flavors of hand dipped ice cream that is homemade right on site.
While you are there try some other sweet treats like fudge, pecan brittle, vintage candy bars and more!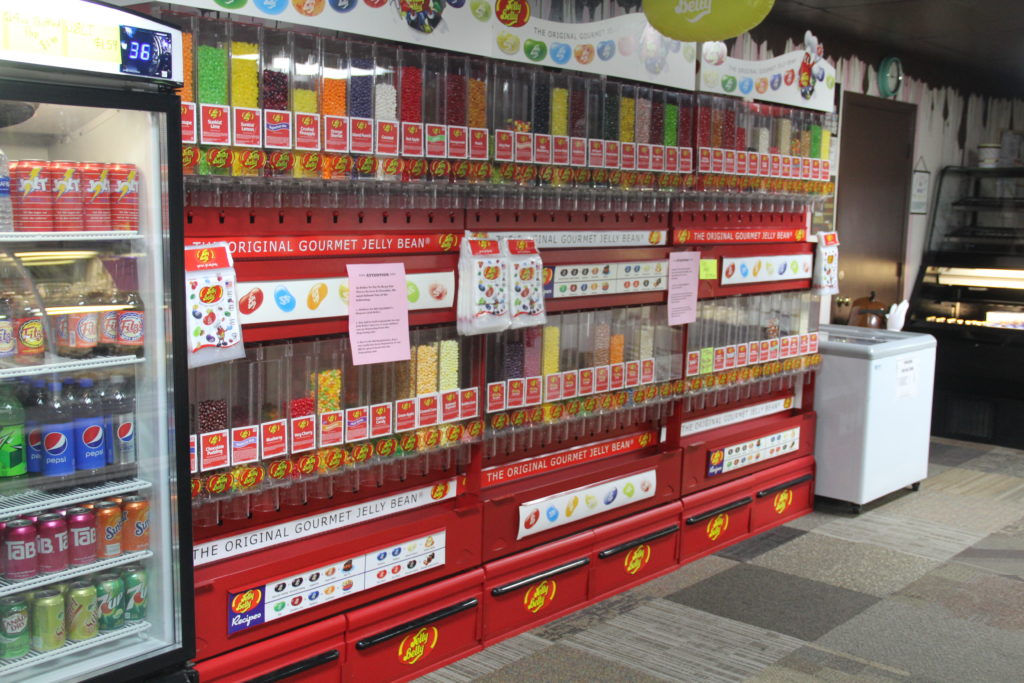 4. Dot's Bakery
Dot's Bakery is located right on Reed Street in a newly remodeled location. They have some amazing sweet treats such pie, cake and more. From small to large items they have some delicious desserts. They even make cakes for your special party or event.
Speaking of Reed Street & desserts, just a few blocks to the East of Dot's is the Bean
5. The Bean
The Bean of Moberly has cookies larger than your hand, warm gooey butter cake & rich cupcakes. Pair one of these desserts with their house coffee.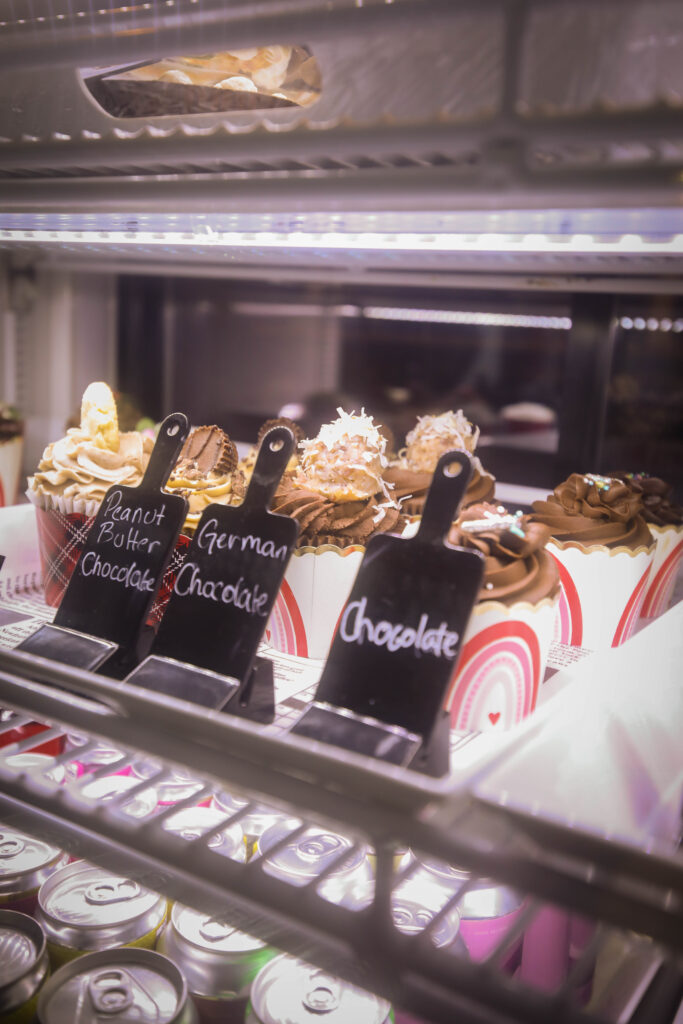 6. Humble Donut Co & Orange Leaf
Love mini donuts and frozen yogurt? Did you know that Moberly has two locations in one! Humble Donuts & Orange Leaf Frozen Yogurt are located at 1625 N Morley. The frozen yogurt is build-you-own where you can put on it any toppings that you like.
Humble donuts can provide customizations with your favorite toppings as well.
No matter what your plans are this summer we encourage you to visit Moberly and have one of the many sweet treats at these locations.
Soak up the summer sun and have a sweet treat in Moberly.
.
.
.
Visit Moberly is a division of the Moberly Area Chamber of Commerce which serves as the convention & visitors bureau for Randolph County, Missouri.
Planning a visit? Make sure to use our hashtag #showmemoberly to be featured on our social media.
Read about the Moberly Mini Train blog here.