Are you looking for something unique and fun for the entire family to do? Visit the Moberly Mini Train in Moberly, Missouri.
This tiny train can be found in one of Missouri's largest city-owned parks, Rothwell Park and runs every Sunday from April to October from 1:00-4:30pm, weather permitting. It may homage to Moberly's railroad heritage on which the City was founded.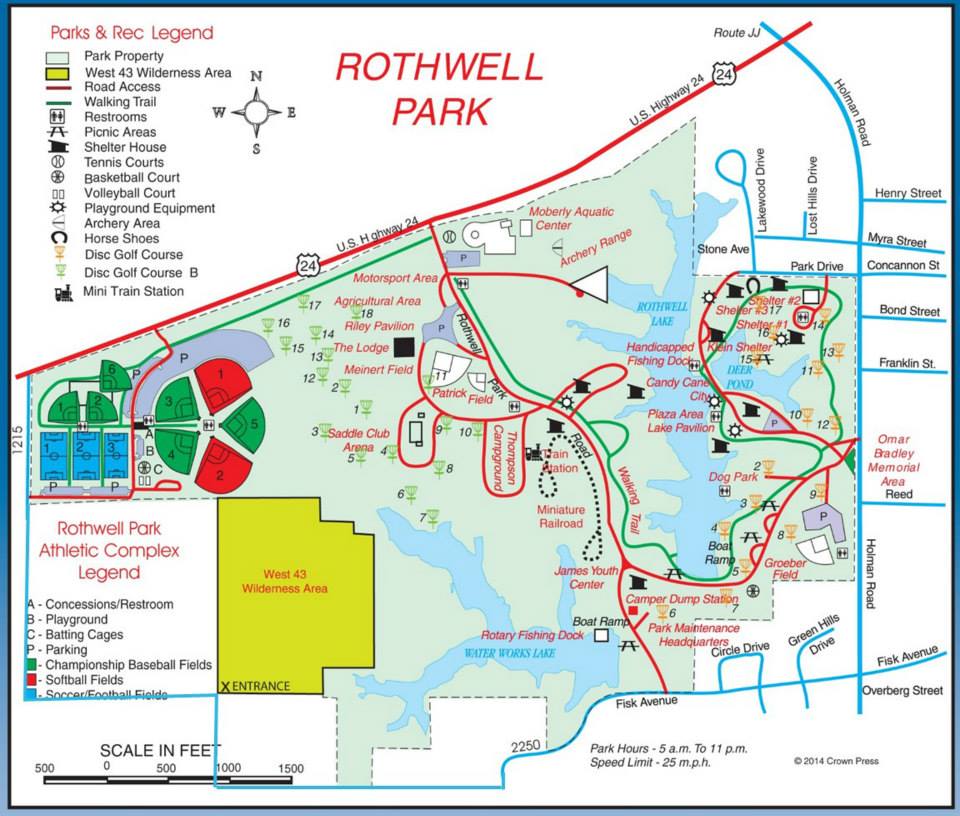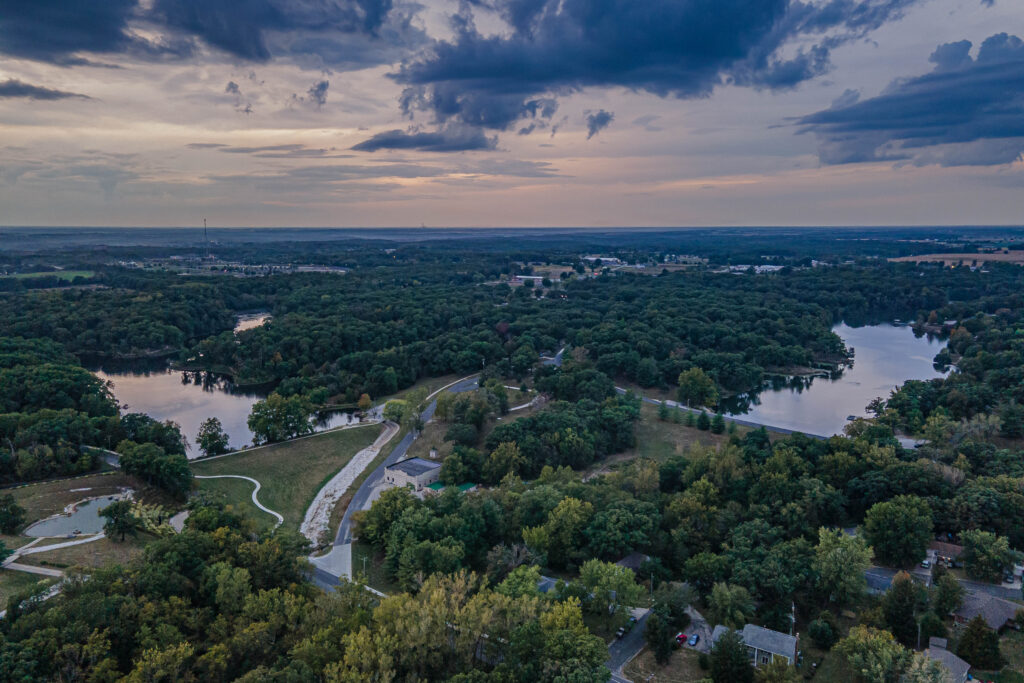 Left: Map of Rothwell Park.
Above: Drone shot of Rothwell Park at sunset. Photo taken by Shawn Ames
Though the train might seem like it is just for children, adults of all ages can ride it too. The ride is one-mile through scenic Rothwell Park. Rides are for $2.50 per person and babies are free with an adult.
The Moberly Mini Train also accepts groups of 25 or more for special rides throughout the year. If you want to bring your company, church group, school or more contact 660-833-4601 for more details.
Which is directly behind the train. Area attractions within walking distance are the Moberly Aquatic Center, Rothwell Lake, West 43 Wilderness Area, Waterworks Lake & more.
The adventure at the Moberly Mini Train and Rothwell Park is endless. Take a 3D tour and plan your trip here.